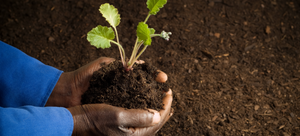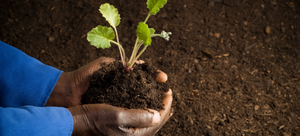 Showcasing the goodness from the rich soils of Africa & and promoting nature's skincare
Toriara pronounced as ("Tow-ree-a-rah") means 'for the love of the body' or 'Self Love' in Yoruba, an indigenous language of an ethnic group concentrated in the south-western part of Nigeria.
Toriara is founded on natural and ethical philosophies with a commitment to use only the best premium natural ingredients derived from Africa to create simple and effective skincare solutions that will wrap you in an all-natural luxury.
We remain true to our African roots with a strong desire for you to indulge in a beauty and wellness rooted in nature.
My motivation to start Toriara Naturals was sparked by my personal health and wellness journey and the quest to translate the experience into natural skincare that is free from toxins and harmful ingredients which could damage the skin and body over time. 
This experience triggered my intense study of shea butter and other natural and botanical ingredients from Africa and across the world. My first experience with natural ingredients was when I mixed shea butter, coconut oil, baobab oil, and lemongrass essential oil to make body butter, which left me with a deeply moisturised and softer skin. I started to make them - for myself and for women like me who refuse to risk their health for beauty.
My quest for pure, natural ingredients led me to tour several African villages and around the world in search of natural butters, oils, botanicals, and other potent ingredients in their purest form that deliver results.
Toriara Naturals (which means" self-love" or "for the love of the body") was birthed to showcase the goodness from Africa and promote awareness for a clean and healthy lifestyle. Our products are 100% natural and freshly handcrafted in small batches using only the pure natural, unrefined, and ethically sourced ingredients within Africa that provide real benefits for the skin and deliver results you can see and feel.
As a brand, quality, integrity, and customer experience are at the core of our values as we strive to create consciously clean products that work with your skin to balance and boost its natural process for healthier and happier skin.
We look forward to hearing from you as you indulge in nature's goodness.
Torera, Founder, Toriara Naturals